September 23, 2018

to

October 21, 2018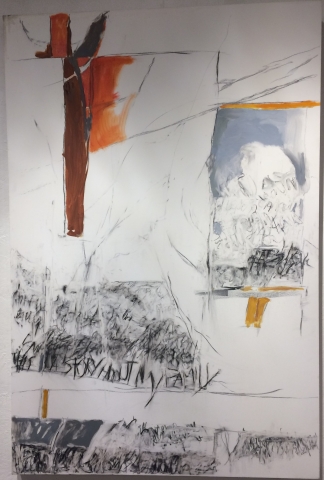 Artists Equity Members Exhibiton: Connections is an exhibition which will take place from Sunday, September 23rd through Sunday, October 21st at the Cheltenham Center for the Arts. This exhibition is open to members of the Artists Equity and is a chance for artists to display their works—showing the breadth of styles and techniques that the artists apply to their work. This is a Juried show by Thora Jacobson of The Philadelphia Art Alliance. Connections will open with a reception on September 23rd from 2-4pm at the Center. Please visit the Artists Equity website here for more details.
JUROR: Thora Jacobson
Thora directed the Fleisher Art Memorial from 1983-2010, opening The Center for Works on Paper, expanding Fleisher's program offerings, and overseeing improvements to the historic building. She then brought her talents to Philagrafika, an organization intent on increasing opportunities for working artists, particularly printmakers. Today, Thora helms the Philadelphia Art Alliance and continues to foster contemporary local artists while forging connections between art and the greater Philadelphia community.
Award Winners:
1st Place: Elissa Sunshine, This is the Story of My Family
2nd Place: Libbie Soffer, Recall and Memory
3rd Place: Kathleen Spicer, Unfurling
WInner of a Solo Show: Lorie Balistocky
Honorable Mention: Arlene Gitomer, Sisters
Liz Silbaugh, Souls Everywhere
Exhibit Details
Gallery Hours:
10am - 5pm Monday - Friday, and 10/21 12-3pm
Reception:
Sunday September 23, 2018 - 2-4PM